---
Rachel Hall  |  Faculty Advisor

Rachel Hall teaches creative writing and literature at Geneseo where she holds the Chancellor's Award for Excellence in Teaching. Her stories and essays have been published in numerous journals and anthologies, including Crab Orchard Review, Gettysburg Review and New Letters. Her collection of linked stories, Heirlooms, was selected by Marge Piercy for the G.S. Sharat Chandra Book Prize. It will be published in September 2016 by BkMk Press.
---
Christy Agrawal |  Managing Editor
Christy Leigh Agrawal is a native of New York and hails from a Mid-Hudson Valley town called Hyde Park. She is in her last semester studying English literature and creative writing at SUNY Geneseo and hopes, despite looming fears of post-graduate life, to either pursue a career that relates to both poetry and civil rights law or go back in time and become a theoretical physicist who also dabbles in marine biology. She is passionate about intersectional feminism and eliminating stigmas attributed to mental illness and addiction.
---
Courtney O'Gorman |  Managing Editor
Courtney O'Gorman is a senior communication major and English minor at SUNY Geneseo. She previously served as the Public Relations Manager for Gandy Dancer issue 3.2 and read both fiction and creative nonfiction for issues 3.1 and 3.2. She was born and raised in Rochester, NY and hopes to pursue a career in Public Relations upon graduation this May. When not interning or obsessing over all things Gandy related, she can be found drinking coffee, rewatching seasons of The Office on Netflix, or taking way too many quizzes on BuzzFeed.
---
 Erin Duffy | Public Relations
Erin is a senior creative writing major at SUNY Geneseo. She previously served as Creative Nonfiction Editor for issue 4.1 and remotely interns for Dystel & Goderich Literary Management. Although the idea of postgrad life freaks her out a bit, she's hoping to pursue a career in publishing, and is really, really hoping to adopt a cat.
---
Shayna Nenni 
| Fiction Editor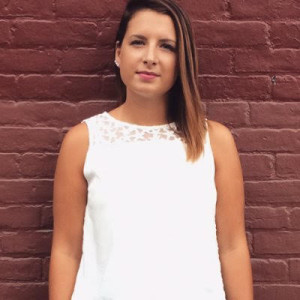 Shayna is a senior English literature major, pursuing her MA in creative writing when she graduates. She has been working as an intern for TUC Magazine, an urban culture journal, focusing her articles on fashion. When she's not writing or at the movies, she is cuddling with her golden retriever, Roxy.
---
Caitlin O'Brien 
| Poetry Editor
Caitlin O'Brien is a senior adolescent education/English major at SUNY Geneseo. She is from Northern Virginia, so Geneseo is a long way from home, but she hopes to stay in New York after graduation. In her spare time (when she has any), she enjoys reading, writing, sleeping, and making agonizingly atrocious puns.
---
Nicole Sheldon 
| 
CNF Editor & Art Curator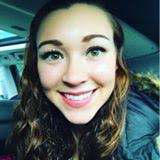 Nicole Sheldon is a junior English literature major and communication minor from Rochester, NY. She is the Arts & Entertainment Editor for SUNY Geneseo's school newspaper The Lamron, and was a fiction reader for Gandy Dancer 4.1. Nicole loves reading sappy romance novels and traveling to new places. She aspires to move to Manhattan after graduation to pursue a career in editing and publishing.
---
Arden Zavitz | Art Editor & Fiction Reader
Arden is a junior English literature major and art history minor at Geneseo. Outside of school work Arden is also a resident assistant on the Geneseo campus. From small hometown Medina, New York, Arden enjoys spending her time curled up with a good book and her dogs.
---
Alexandra Ciarcia 
| Fiction Reader
Alexandra Ciarcia is a sophomore from Pleasantville, NY. An English and communication double major, as a child, Alexandra jumped at every opportunity to read and write. Her love of books never faded—fun fact, Alexandra realized she wanted to write her own creative pieces and articles when at fifteen-years-old she was awarded first place in a Harry Potter fanfiction contest.
---
Jeanna Foti 
| Fiction Reader 
Jeanna is a junior English literature major at SUNY Geneseo. She is from Rochester, NY, but spent half of 2015 in Orlando, FL for the Disney College Program and misses the warm weather. Along with her Disney obsession, she likes to sing in Geneseo's all-female A Capella group, Hips 'n Harmony.
---
Holly Gilbert 
| Fiction Reader
Holly Gilbert is a sophomore English and economics major at SUNY Geneseo. She lives in Oswego, New York, which is known mainly for its towering snowbanks. In her downtime, she can usually be found furiously knitting hats or playing percussion in the college's ensemble.
---
Connor Hillman 
| Fiction Reader & Art Curator
Connor Hillman is a senior English major at SUNY Geneseo. When not diligently studying, he pursues musical endeavors with his band from Rochester. He also shares a love of puppies and video games. He is unsure of where the future will take him, but for now he is enjoying the ride.
---
Katherine Jerabeck 
| Fiction Reader
Katherine is a junior English major with a concentration in adolescent education. She is a Rochester native who aspires to be Miss Honey from Matilda for high school English students somewhere warm. Katherine is a reading, baking and travel enthusiast who can usually be found in Starbucks.
---
Klarisa Loft 
| Fiction Reader
Klarisa Loft is a senior creative writing major at SUNY Geneseo. She is from the small town of Attica, NY (outside the wall) and her photography was published in issue 3.2. Her heart lies in the adventures of storytelling, being partial to novels, films, music, and pictures.
---
Fathima Qureshi 
| Fiction Reader
Fathima Qureshi is a senior international relations/English literature double major from Rochester, New York. She also studied Yeats Poetry in Ireland this past summer.
---
Maya Bergamasco 
| Poetry Reader & Art Curator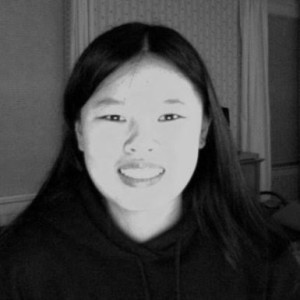 Maya is a junior English major studying creative writing. She grew up in Tucson, Arizona, but now calls Cooperstown, NY home. When not writing, she can be found playing ultimate Frisbee and brainstorming the names of her future dogs. In summer 2016, Maya will teach children how to horseback ride at YMCA Camp Orkila on Orcas Island, Washington.
---
Kyle Frink 
| Poetry Reader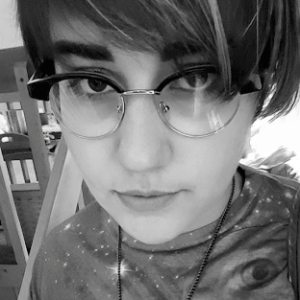 Kyle is a senior English literature major, philosophy minor who enjoys campus Pride events, tutoring in the WLC, and Battlestar Galactica. They can often be found cooking for their boyfriend in their apartment or walking their friend's furry companion, Koda, on campus and Main Street. Kyle aspires to help and encourage others in all future endeavors.
---
Emily Peterson 
| Poetry Reader 
Emily Peterson hails from a small town named Saugerties, NY. She is currently pursuing degrees in English literature and French at SUNY Geneseo, where she is a junior. She spends most of her time reading, writing, and contemplating getting bangs.
---
Dan Pugh 
| Poetry Reader
Daniel is super jazzed to be a part of the force behind this edition of Gandy Dancer. He has been referred to as "impervious to deadlines", and may or may not actually be a reliable team player. Find his music online and post mean comments!
---
Kate Collis 
| CNF Reader

Kate Collis is a junior English literature major and psychology minor at SUNY Geneseo.  She is also an assistant copy editor for the news section of SUNY Geneseo's paper, The Lamron.  Aside from copious amounts of reading, writing, and editing, she spends her time drinking coffee and binge watching 30 Rock, starring her ideal best friend, Tina Fey.
---
Sean Delles 
| CNF Reader
Sean Delles is a junior English major at SUNY Geneseo. He thinks pepperoni is a criminally underrated lunch meat and that everyone should give it a second chance. Sean can also beatbox while playing harmonica, roll a quarter down his knuckles, and met one of the Hanson brothers from Slapshot over break. He likes reading and writing too.
---
Ian Duffee
| CNF Reader
Ian Duffee is a Senior International Relations student from Westchester, New York, but now he lives in Geneseo, Brooklyn, and Georgia. He likes to cook, read, write, and gamble. He imagines that he would enjoy gardening as well.
---
Jeremy Jackson 

| CNF Reader & Art Curator

Jeremy A. Jackson is a senior English major at SUNY Geneseo, focusing on African American and Postmodern literature. He also has a passion for contemporary art. A list of his hobbies would fill volumes that Dostoyevsky would applaud. Honestly, he's not entirely convinced his life isn't just one giant performance art piece. He's not entirely displeased by this idea.
---
Hunter McClimans 
| CNF Reader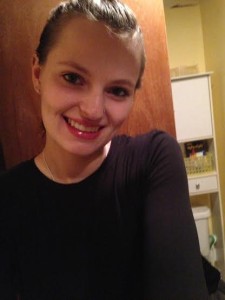 Hunter is a senior English literature major with the aspiration to be a professional editor one day. When she isn't reading or doing other class work, she enjoys listening to music and playing games with her son. Other than that she keeps her friends out of trouble.
---
Carrie Seche 
| CNF Reader
Carrie Seche is a junior English literature major at SUNY Geneseo with a double minor in environmental and women's studies. She grew up around Woodstock, NY where she spends all her free time hiking the Catskills, baking, and reading. Carrie is going to change the world through her involvement with social justice initiatives.
---
Megan Tomaszewski 
| CNF Reader 
Megan is a junior communication major minoring in English. She is the managing editor for The Lamron and a proud Hufflepuff. One of her happiest accomplishments is the creation of her Marvel fanfiction blog which currently has over 2,900 followers. Megan loves yoga, sunshine, traveling to new cities, puppies and jamming to Halsey and The Front Bottoms on the regular.