---
Rachel Hall  |  Faculty Advisor
Rachel Hall teaches creative writing and literature at Geneseo where she holds the Chancellor's Award for Excellence in Teaching. Her stories and essays have been published in numerous journals and anthologies, including Crab Orchard Review, Gettysburg Review and New Letters. 
---
Lea Karnath|  Managing Editor
Hailing from Buffalo, NY, Lea Karnath is a senior Creative Writing and Communication double major at SUNY Geneseo. She has served as a creative non-fiction reader for  3.2 and is excited about working as a managing editor for the upcoming issue. She has been a tutor for the Writing Learning Center since her sophomore year and currently holds a marketing internship for Geneseo's Department of Student Life. When not in class, Lea stays busy heading the campus television station as General Manager, writing for the campus newspaper, or trying to find time for long naps. After graduation, Lea hopes to pursue a career in health communications.
---
Keara Roy Hagerty |  Managing Editor
Keara Hagerty is a senior Creative Writing major and Anthropology minor, hailing from Brooklyn, New York. When she's not busy snuggling cats or drinking coffee, Keara can be found writing and reading fiction and creative non fiction of all kinds. This is her first time working as managing editor for Gandy Dancer, although she has been published by the journal and was in the class previously.
---
Evan Goldstein | Poetry Editor 
Evan Goldstein is a junior Creative Writing major at SUNY Geneseo. He writes poems because he likes making small, complex, lively things. This summer he went to Ireland to study Yeats, and accidentally led an Irish folk band in a rousing rendition of Wagon Wheel. One day he hopes to literally melt someone's face off with a guitar solo.
---
Erin Duffy | CNF Editor
Erin is a senior Creative Writing major at SUNY Geneseo. Though her Long Island hometown will always hold a special place in her heart, she dreams of someday working for a publishing house in London. She is a lifelong bookworm and is currently interning for The Adirondack Review. When she's not jotting down notes for her next piece of writing, she can be found in a bookstore, purchasing another novel for her unreasonably crowded bookshelf.
---
Alex Herman | Art Editor & CNF Reader
Alex is a junior Creative Writing Major from Avon, NY. Her photography was published in issue 3.2 and she acted as a Fiction Reader and Art Curator in 3.1.  When not working, she likes to spend her time reading, writing, and watching Netflix. After college, she hopes to pursue a career in either writing or publishing.
---
Sarah Hopkins | Fiction Editor
Sarah is a senior English Literature major at SUNY Geneseo. A fiend for short fiction, she has had her work published in issue 3.2 of Gandy Dancer, and served as the fiction editor for issue 3.1. Sarah is a proud member of Geneseo's own Creative Writing Club. Her other passions include reading, illustrating, and rocking out to podcasts.
---
Alanna Kaplan | CNF Reader
Alanna is a senior English major at SUNY Geneseo. She grew up in Miami, FL and plans to pursue a teaching career in Georgia after graduation. In her spare time Alanna enjoys cooking, Netflix, and all things art.
---

Erin Carlo | CNF Reader
A proud second-year student of SUNY Geneseo, Ms. Carlo studies English and Communication and spends every free moment being involved on her beautiful campus.   She enjoys getting to know her peers through their writing and other creative talents, and is honored to be on the editing staff of Gandy Dancer this year.
---
Melanie Weissman  |  CNF Reader & Art Curator
Melanie Weissman is a junior English major. She is the vice president of the Geneseo English Club, which produces the school literary magazine Opus. She loves all things cute and tends to prefer animals over people.
---
Katherine Zito |  CNF Reade

r
Katherine Zito is from Baldwin, a town on Long Island where she spent her childhood and adolescence reading, Girl Scout-ing, and mostly goofing around. She
is now a junior at SUNY Geneseo studying English and Communications with a minor in Sociology. Here on campus, she's Vice President of the Women's Action Coalition and Publicity Director of MiNT Magazine, and sometimes writes for the Lamron. In the past, Katherine was the president of her high school literary magazine as well as the school newspaper. In her free time, Katherine likes listening to music, bike-riding, and swimming (which sure makes it hard to part from the Long Island beaches at the summer's end). After college, Katherine isn't one hundred percent sure what she wants to do, but hopes that her passion for literature will be involved
---
Meghan Johnston| CNF Reader
Meaghan is a junior Childhood Education and Special Education major with a concentration in English. She was born and raised in Northport on Long Island. Her hobbies include spending time with family and friends, reading, writing, playing soccer, running, traveling and going to the beach.
---
Jordan Keane| CNF Reader

Jordan Keane is a senior creative writing major at Geneseo from Buffalo, New York. She calls Cothurnus Theatre Club home, and when she's not preforming, she's still making a spectacle of herself to get a laugh or two from her friends. Though her hobbies and interests are constantly changing, she finds consistency in the tragic juxtaposition of her love of writing and her ever-persistent writer's block.
---
Briana Way | Poetry Reader
Briana is a senior Political Science and English double major at SUNY Geneseo. She likes to spend her free time reading or writing. Briana finished her first novel during her senior year of high school and has been writing since. After she graduates, Briana plans to pursue a career in law.
---
Chloe Forsell | 
Poetry Reader
Chloe is a junior at SUNY Geneseo studying both English Creative Writing and French. Hailing from the tiny Lake Erie
town of Westfield, NY, Chloe grew up innovating ways to entertain herself, and through such innovation developed a love for late night bike rides, filling notebooks with three leaf clovers, and organizing old photographs. After finishing undergrad, Chloe plans to pursue a graduate degree in Speech Language Pathology, but who knows, because this plan has changed quarter-annually for the past two years.
---
Justin Whelehan | 
Poetry Reader & Art Curator
Justin Whelehan is a junior English lit major. After graduating from Monroe Community College in 2013 with a liberal arts degree with a writing concentration, Justin transferred to SUNY Geneseo in the fall of 2014 to continue his education and pursue his love of literature. Justin enjoys film as well as spending time with his girlfriend.
---
Gabriella Basile | 
Poetry Reader & Art Curator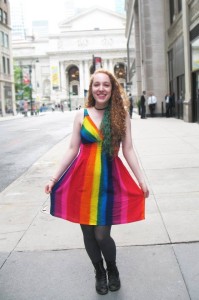 Gabriella Basile is a sophomore Creative Writing/Adolescent Education major at SUNY Geneseo. When she is not pining for the evergreens that blanket her hometown of Poughkeepsie NY, Gabi can be found trying to make everyone in sight taste her latest cooking experiment. Gabi enjoys sheet metal jewelry-making, sketching, fantasy stories, being the semi-tyrannical president of the Geneseo Fencing Club, and staying in denial about the spread of modern technology.
---
Oliver Diaz | Fiction Reader & Art Curator

Oliver Diaz is a student, writer, and improviser at SUNY Geneseo. Previously residing in Queens, his family moved to the hamlet of Adirondack where he makes time to read and watch the clouds shift over the mountains. His work has been published in Gandy Dancer.
---
Giovanni Madonna | 
Fiction Reader 
Giovanni Madonna is a junior Creative Writing major at SUNY Geneseo. He is from Syracuse, NY but spends a good deal of his time hiking in the Adirondack Mountains and reading. Outside of writing, he is a member of various culture clubs and is considering working in education abroad or translation.
---
Morgan Staub | 
Fiction Reader 
Morgan Staub is a junior English literature major at SUNY Geneseo. He hails from the small town of Katonah, New York and enjoys writing, hanging out with friends, and watching sports. You can often find him on the quiet floor of Milne flipping pages of a class-required novel or trying to figure out what to do with an English degree. During basketball season, he will often be found throwing objects at the television while the Knicks break his heart once again.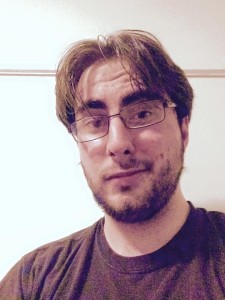 ---
Ben Kutina | 
Fiction Reader 
Ben is a Theatre and English double major at SUNY Geneseo, where he hopes to enter the Creative Writing track. He lives in East Aurora, NY, but he plans one day to move to Maine and live amongst the fog and pines. Ben's passions include acting, reading, and writing, and he hopes to pursue a career in editing, and eventually work up to writing a book or two of his own.
---
Nicole Sheldon | 
Fiction Reader 
Nicole is a junior English major with a Communication minor. She is a native of Rochester, NY and plans on moving to Manhattan after graduating to pursue a career in editing. She is a member of Sigma Kappa and currently the Arts & Entertainment editor for The Lamron. Nicole enjoys reading, napping, traveling and Netflix (in that order).
---
 Demi Monachino | Poetry Reader & Art Curator
Demetria Monachino is a junior English Literature and Communications double major with a minor in Museum Studies. She grew up in a very large and extended Italian family in Rochester, New York, and naturally has many stories to tell. When not swamped with school work, she is slowly working her way through her endless "to-read" list and watching hilarious YouTube stars, usually with a hot mug of coffee in tow. She also has a passion for studying and creating art, and has had the privilege of having her work displayed in the Kinetic Gallery here at SUNY Geneseo. After graduating Demetria would love to work in publishing or in museum work, but would mostly just love it if someone would pay her to watch Game of Thrones and hang out with elderly folks all day.
---
Ariel Piazza | Poetry Reader
From snowy Syracuse, NY, Ariel Piazza is a junior Creative Writing major at SUNY Geneseo. She is super delighted to be working with Gandy Dancer this year. She considered her family to be the lovely people of Geneseo Bhangra. She's a frequent forest walker, people lover and black coffee drinker. Don't be shy, say hi!
---
Jenna Colozza | 
Fiction Reader & Media Specialist 

Jenna is a junior English Literature and Communication double major at Geneseo. She was a nonfiction editor for GD Issue 3.1 and has previously worked as an intern for the Albany Times Union and SUNY Press. She likes to sing and play ukulele (badly), and she loves her friends, stories, and the Adirondacks.