Posted by Laura Gikas, Fiction Reader for 8.2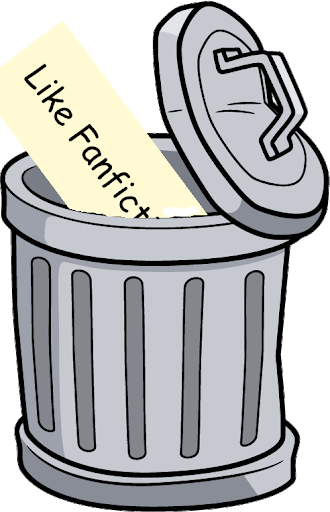 We've all heard it before; some of us have even been at the receiving end (I certainly have). It's a devastating blow—the getting-socked-by-a-300-pound-body-builder equivalent of literary criticism, and frankly, its usage needs to stop. I'm not even saying this because of its major assault to my self-confidence. I'm saying this because it's just not good criticism.
First, I'll admit that I occasionally read fanfiction and just as occasionally will write it myself, and with my limited experience in the genre, I can confidently say that fanfiction is as diverse as the types of gummies in the world—some of them are pure art, some of them are just crap, and most of them are somewhere in between. Of course, we already know when the good ol' "like fanfiction" destroyer comes out, it's never meant to imply anything good. It's safe to assume if anyone says your writing reads like fanfiction they aren't calling it the Haribo Fizzy Colas of literature or pure art. Nah, maybe the generic Sugarless Gummy Bears of literature (although you'd better hope it's not that bad).