And how open-ended could they be?
By Walter Paskoff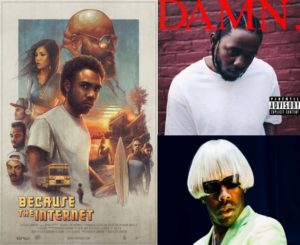 As technology continues to develop at an unmanageable pace, the mediums through which we consume and produce literature have expanded along a similar path. Blogs, forums, vlogs, songs, and interviews are all now looked at with some credibility and weight. Chuck Klosterman, in his existential ramblings of "But What if We Were Wrong?" even thinks that what we now know as a "book" will become obsolete in the future and that the word itself will likely change meaning entirely. This is not uncommon in our language, as we still talk about the best "albums," "records," and "singles," in the music industry despite most of those releases being exclusively digital. With that in mind, many literary journals are embracing this change. Gandy Dancer accepts original songs, the SUNY Geneseo student-run Recess and Iris add playlists to their submissions list, and Catapult (along with countless others) is a journal that is fully online.
So, what, and how can we define or confine such a fluid term as "literature?" While I'm sure some purists feel the impending doom and fear of not being able to define a craft, personally, this excites me. Literary journals especially, are places that connect and ensure people an outlet for expression. Limiting submissions also limits the way in which people can share the thoughts they may have. While some can put their thoughts and their art into the form of poetry or prose, others may need the help of a playlist, an anthology, or interviews. I would love to see someone transcribe their therapy session and submit it as CNF!
Kendrick Lamar's album, DAMN., has recently joined the company of texts such as To Kill a Mockingbird and The Grapes of Wrath as a Pulitzer Prize winner. In the music category, Lamar is the first ever rapper to win the award, surrounded mostly by full-length Operas. But what's stopping us from "reading" an album from cover to cover? Just because their stories are also beautifully underscored doesn't mean they are less well-written. With the conversion from physical to digital mediums for literary journals, now is the time to expand on the traditional norms for what "belongs" in this space. Musicians specifically have been testing the limits of their craft for years through pushing their lyrical limits, sharing a personal story, or building an entirely new world; we need to give them more space to do this. Now, I have only linked and referenced rap and rappers thus far, but I have two guesses as to why that is. The first is less of a guess and more of a disclaimer: I grew up listening to Kanye, Kendrick, J Cole, and Lupe Fiasco, so of course this is the genre I will always think of first. The second is a bit broader: rap has been so far removed and alienated from the rest of music since its creation, which, while for streams and attention is a bad thing, allows for artists in the genre to more willingly take risks, musically, lyrically, stylistically, aesthetically, and socially. Perhaps this is because of the seemingly polarizing content, or simply the fact that the majority of well-known rappers are Black, but the freedom that alienation has allowed those in rap is unmatched in other genres. Rap is allowed to be unapologetically bold.
Allowing all artists and creatives the same freedom, without the alienation, will serve the true purpose I believe literary journals have: letting people be as expressive, bold, different, or just plain weird as they want, and giving them the space to do that. Right now, technology allows us to share and store massive files across the world – take advantage of the time we live in and use it to share your story.
Sorry, purists, but this is the future of literary magazines and journals, there is only so long you can hold on to the limits presented by physical-only issues. To the literary journalists that have not yet closed out of this window, turned off their devices, or swore at me for such a (not-so) radical statement: open the floodgates. Let people push their own creative limits. Encourage people to create something that upsets people, that usually means they're doing something drastically far from the norm, which is the only way we can advance to a new norm. And to artists of any kind, even those who do not see what they do as art: Share. Your. Work. Be bold! Push yourself, push society, push norms, that is the only way you can encourage the other uncertain creatives out there that all you need is to enjoy and believe in what you create – let others think what they will.