Posted by Kaitlin Pfundstein, GD Creative Non-Fiction Reader for 6.2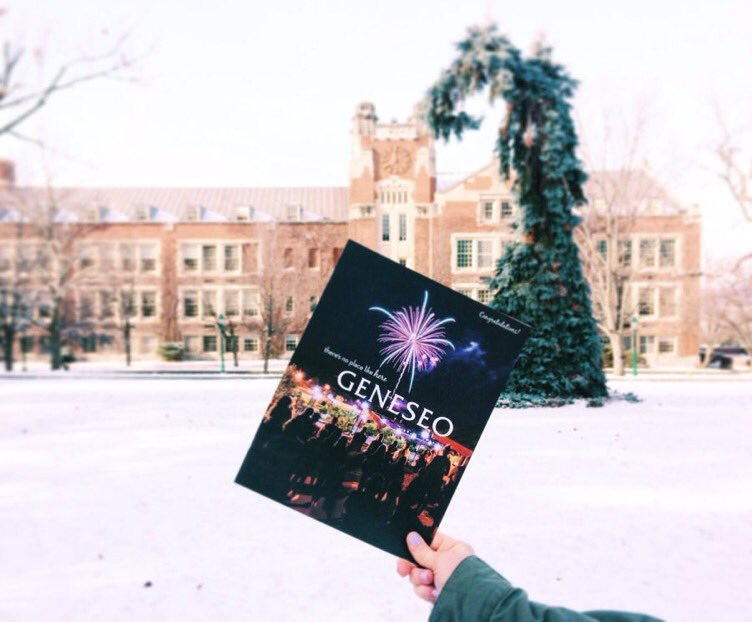 With May 1 rapidly approaching, high school seniors across the nation are making what feels like one of the most important decisions of their lives so far. Choosing what college you will attend is one of the first major decisions a young adult makes autonomously, and the process can be daunting to say the least.  Each school offers different programs and opportunities for students to advance their learning both inside and outside the classroom; SUNY Geneseo is no exception to this rule.
As an English major at SUNY Geneseo, I've been able to take advantage of the robust course offerings that span the department. Ranging from "The Bible as Literature" to "The American Housing Crisis," my classes have been just as interesting as their titles make them sound.  This semester, my class called "Editing and Production Workshop" has been no exception. Throughout the semester, the students in the class have been able to act as the editorial board for a real, SUNY-wide literary magazine called Gandy Dancer — gaining insight into the professional world of the editing and production processes along the way.  We began class back in January by reviewing past issues of Gandy Dancer, and discussing what makes a piece "publishable," as well as refining our own personal tastes.
Once the submission deadline for the writers and artists came and went, we split into groups by genre to curate the submissions that would be included in the journal. The sense of autonomy we felt over our different genres created a professional setting during class times. Everyone in the class took what we were doing seriously, as we knew the end result of this was more than just a class project; it was a published journal, with submissions open to students across all 64 SUNY campuses.  The production aspect of the class brought us to the Mac computer lab, where we were guided through formatting the journal on inDesign, and also uploading each submission to the WordPress website.
Nearing the end of the semester, I can confidently say that this class has opened up my skill set to now include things that I never envisioned myself learning in an English class back when I was deciding on a college.